It's the season of being lazy, binging on Netflix, and blaming it all on the quarantine blues. We all have done it!
But what if I told you, you can get a beautiful gummy candy infused with the "green" stuff, and play with the potency of the product until you reach the desired effect? Seems like the perfect time to indulge in weed gummies and be couch-locked until the show is over.
For starters, weed gummies are more effortless to make than brownies or cannabutter, or even cannabis-infused tea. And the best part is, you can make them in a large batch, store it, and eat it as per your convenience. It is also more discreet, less messy, and has a simple making process. So whether you make it using coconut oil, hash oil, or a tincture, these ganja gummies are going to turn the lockdown into an interesting one.
We will be discussing four different types of weed gummies recipes - one with coconut oil, another with the cannabis flower, one with hash oil/tinctures, and another one called Paleo Berry Cannabis Gummies.
Let's get this started!
1. Weed Gummies with Coconut oil (Cannabis-Infused)
What do you need?
Cooking Pot
Whisk
1/2 Cup Cannabis-infused coconut oil
1/2 Cup Cold Water
2 Tablespoons Plain unflavored gelatine
A pack of flavoured gelatin/jello mix (85g)
1/2 Teaspoon sunflower/ soy lecithin (Optional)
Gummy bear mould
Step 1: Combine cold water, coconut oil, and sunflower/ soy lecithin in a pan, and place it on the stove on low heat. Make sure you're continuously stirring the mixture to allow it to combine and melt completely.
Step 2: Once the oil-water mixture has a consistent texture, mix the unflavoured and flavoured gelatin/jello mix into the same pan. Whisk it extensively for 15 minutes without bringing it to a boil.
Step 3: Once the mixture is well-blended, it's time to pour it into the gummy moulds. We have to be quick and careful during this process as we do not want to separate the oil from the solution. For this, use a dropper and start pouring the mixture into the mould, making sure you're fast enough.
Step 4: If the mixture starts to separate, you can reheat it before moulding them into a gummy bear shape.
Step 5: Once done, tap the mould lightly on the kitchen counter to settle the air bubbles and pop it into the freezer for about 20-25 minutes.
There you have it, a tasty cannabis-infused gummy bear candies!
| Also Read: Cannabis Edibles Dosage mg Chart - Find the Right Dose |
2. Weed Gummies with Raw Cannabis
It might happen that you don't have cannabis-infused coconut oil sitting on your shelf, but you may have some nugs lying around. This process is similar to the previous one, but we will use coconut oil and decarboxylated herbs.
What do you need?
3-4 gram Cannabis flowers
½ Teaspoon Sunflower/ Soy Lecithin
¼ cup Coconut Oil
½ cup Water
28g Unflavored Gelatin
A pack of Jello/flavoured Gelatin (any flavour)
Step 1: Break the buds and place them in the oven, preheated to 250° F for 20- 25 minutes. This process is known as decarboxylating, and it activates the THC of the green magic plant.
Step 2: For the next step, we are going to infuse the oil with decarboxylated cannabis. Combine the cannabis, coconut oil, and Sunflower/soy lecithin in an oven-safe container and put it in a water bath. Place it in the oven for about 2 hours at 250° F. Stir it halfway.
Step 3: Remove the cannabis-oil mixture from the oven and strain it. Make sure you press the flowers to squeeze out the extra oil.
Step 4: Now follow the same steps as described in the previous recipe. Pour the oil and water in a pan on low heat.
Step 5: Add the unflavoured and flavoured Gelatin and give it a good mix.
Step 6: Pour it into the gummy moulds and freeze them. Enjoy!

3. Weed Gummies with Hash Oil/Tinctures
Tinctures will give a slightly distinct "green" taste to the gummies whereas hash oil blends in with the jello flavour and gives a high potency level.
| Also Read: Cannabis Tincture- Everything You Need to Know About Them |
What do you need?
A large and a small bowl for mixing
Non-stick pan
Gummy Moulds
80 grams of Flavoured Gelatin/ Jello Pack
15-18 grams of Unflavoured Gelatin
1/4 cup fruit juice (preferably non-citrusy)
1 Tablespoon Honey
1/2 teaspoon flavour extract
1/4-1/2 cup Cannabis tincture/ 5-7 drops of hash oil (Depends on the potency)
Step 1: Combine the flavoured and unflavoured Gelatin in the large bowl and mix until they are combined.
Step 2: Use the small bowl and pour the honey and fruit juice into it. Mix them thoroughly.
Step 3: Merge the two steps by pouring the honey-juice mixture into the large bowls with the Gelatin.
Step 4:

Tinctures




If you're using the tinctures for this recipe, you will have to evaporate the alcohol from it before blending it with the Gelatin. To do this, pour it into the non-stick pan and keep it on low heat until it has a glue-like consistency, and then add the flavour extract.




Hash Oil




You don't have anything to evaporate from the hash oil so you can simply place it on the stove and mix in the flavour extract.
Step 5: Empty the honey-juice-Gelatin mixture into the non-stick pan with the hash oil/tincture and mix everything. Keep whisking for 7-10 minutes to get perfectly dissolved Gelatin.
Step 6: Pour the mixture into the moulds and allow them to sit for an hour in the refrigerator.
| Also Read- Weed Measurement Guide - How many Grams in an ounce? |
4. Weed Gummies - Paleo Berry Method
This is the easiest recipe and requires minimal steps to get tasty, fruity ganja gummies!
Let's have a look.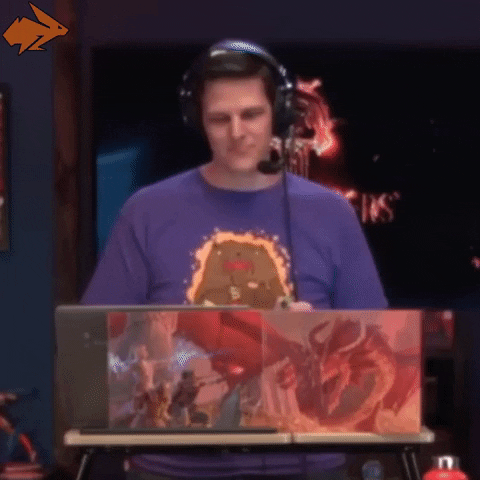 What do you need?
2/3 Cups of Pureed Berries ( Can also use frozen berries or juice)
1/3 Cup Water
1 Tablespoon Lemon Juice
2 Tablespoon Honey
2-3 Teaspoon Cannabis Tincture(increase when making with a juice)
3 Tablespoon Gelatin
Step 1: Combine all the mixtures into a saucepan except Gelatin and Tincture. Keep them on a medium-low flame for about 5-7 minutes, whisking between intervals.
Step 2: Add the tincture and whisk again for 2 minutes.
Step 3: Slowly add in the Gelatin, and whisking the mixture until it has a smooth consistency.
Step 4: Pour it into the gummy mould and pop it into the refrigerator for about an hour.
Bon Appetit!!
There you have it! Four different ways to make delectable weed gummies to satisfy your sweet and getting high cravings. You can always adjust the dosing according to the capacity.
If you're any question/doubt, feel free to comment below.
Until then, keep toking with Olivastu!